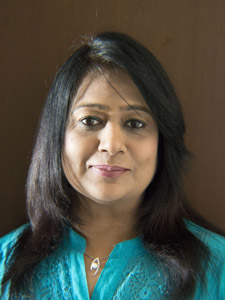 Meeta Nihlani B.H.M.S is a classical homeopath, who has been practising homeopathy since 1991, first in Mumbai and now in Raipur Chattisgarh, in India. She is associated with Mumbai school of Homeopathy and now practises Sensation Method.
She started the Research Institute of Classical Homeopathy (R.I.C.H) for teaching Classical Homeopathy since 2004. She has written articles and also shares her cases at Insight Alliance Forum, an online forum by Rajan Sankaran.
"Dr Sankaran's Sensation Method has opened many portals of healing. I have got some success in autoimmune cases such as psoriasis, rheumatoid arthritis and a case of autism which would have never been possible without this wonderful method."
Deepening the quest of healing I have also held workshops on Matrix Healing with Fons Vanderleyden.
Contacts:
Website: www.theaakashaproject.com
Email: drmeetanihlani@gmail.com
Facebook page: Homeopathy Heals
https://www.facebook.com/pages/Homoepathy-Heals/382085428537433?ref=hl
https://www.facebook.com/drmeetanihlani