the other song Academy team

"the other song" Academy team
'the other song' is a world class premium medical centre which puts good health and well being at the core of an academic culture dedicated to complete patient care, extensive training for the homoeopaths through in-depth live case – taking experience. Situated in Mumbai, this institute is one in its kind where a team of doctors headed by Dr. Rajan Sankaran (the pioneer of the Sensation Approach in Homoeopathy) come together and practice Homoeopathy, each one having a unique approach to a case. What is more, the academy is also a meeting point for different schools of thought in Homoeopathy, where we invite speakers – national and international, renowned homoeopaths , to share their knowledge and experience, so that there is a constant flow of ideas and advances on a common platform. As a means of sharing the knowledge and the exchange of ideas here at the academy, with our fellow homoeopaths all over the world, we publish a quarterly homoeopathic e-newsletter, 'VOICE'. Some of the cases and articles in this issue, have been a part of this publication.

Head: Dr. Rajan Sankaran is internationally renowned as a clear thinker and is best known for his path breaking concepts, especially his understanding of disease as a delusion, his use of mind symptoms and dreams, his classification of remedy states into kingdoms and his additions to the existing miasms. His work on the plant kingdom and the seven levels is fast gaining in popularity and promises to revolutionize Homoeopathy. More and more Homoeopaths are incorporating his ideas into practice, with the most promising results. His most recent work on 'Synergy', which completes the whole circle, where he emphasizes on integration the old and the new, the symptoms and the system.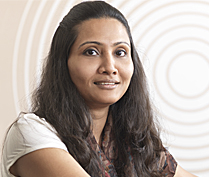 Dean: Dr. Meghna Shah, a young, dynamic, dedicated, intelligent, and sincere person, she is gifted with an extremely intuitive mind inclined towards research. She also possesses excellent managerial qualities with tremendous insight into human psychology. She is an ardent follower of Homoeopathy, and having trained under Dr. Rajan Sankaran for 10 years she is perhaps one of the best practitioners and teachers of Homoeopathy from among the newer generation. She has assisted Dr. Sankaran on the books: Sankaran's Schema, Structure - Experiences with the Mineral Kingdom, The Other Song, and Survival - the Reptilia—which have all been highly appreciated and translated into many languages.
Senior Consultants/Faculty
Dr. Jayesh Shah is a renowned homeopath from the Bombay School of Classical Homeopathy. Practicing for almost twenty-five years, he has gained a reputation as a skilled teacher and a keen homeopathic prescriber. He is much sought after as an educator and has conducted numerous seminars around the world. He developed a unique method of case-taking wherein he uses meditative and other intensive techniques to explore the patients' deepest and core issues, leading to a very deep level of understanding, awareness and healing in any given case.

Dr. Sujit Chatterjee is a classical homoeopath practising in Mumbai for last 27 years. His knowledge of converting patients understanding into Rubrics is unique. He has also conducted provings of several known as well as New remedies such as Chocolate, Camphora, Pipal (Ficus religiosa), Banyan (Ficus indica), Uranium nitrate. He has also made a brilliant use of the 50 millesimal potency in his practice. Dr. Sujit is a senior consultant and an esteemed faculty member at the other song, and has rich and varied clinical experience of treating several cancer cases to great results.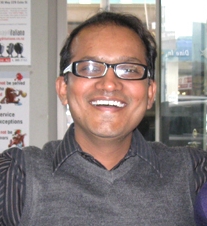 Dr. Dinesh Chauhan practices classical Homoeopathy in Mumbai, India and is well known for his pediatric cases. Insightful and passionate about homoeopathy, he is one of the most influential figures in today's homoeopathic world. He delivers seminars in various countries and is a key lecturer in courses organized by Homoeopathic Research and Charities, The Other Song, and WISH along with Dr. Rajan Sankaran and his team. One of the main focuses in his teaching is his pioneering work on the case taking process, which he describes as "the Scientifically Intuitive Case Witnessing Process." This method is entirely scientific and easy to reproduce. Dr. Dinesh heads the ABJF foundation (Non-profit organization) with his wife Dr Urvi Chauhan where Indian Homoeopaths are taught on non-profit basis.

Dr Shekhar Algundgi has been practicing Homoeopathy since 1992 in the Western Suburbs of Mumbai. He graduated from Venutai Yeshwantrao Homoeopathic Medical College and Post graduated from Panchasheel Homoeopathic Medical College. He had an opportunity to do Fellowship Homoeopathy from the Pioneer University London, U.K., under the guidance of Luc De Sheppher, and has been conferred upon Honorary Membership from the Faculty Homoeopathy Malaysia for his presentation on 'Soul the Universal Energy'. Calm, composed, and patient as ever have been the key features for Dr. Algundgi. This experience has been euphoric for not only him, but also for his colleagues all over the world. Practicing for over 2 decades he has experienced the trance of getting into the Sensation of patient, the other world, much beyond the conscious mind & yet being very scientific.
For more information about the Academy, please click on this link: http://www.theothersong.com/