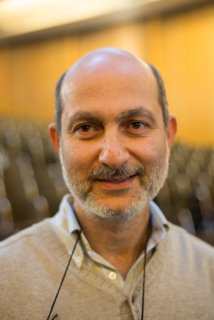 I spent more than 20 years in the United States where I completed my medical training then practiced in a hospital setting as an infectious diseases specialist. I then became interested in homeopathy and studied at the Northwestern Academy of Homeopathy in Minnesota. I joined the practice of the academy's teachers for a few years. Later I settled in Geneva, Switzerland.
I have been interested in Rajan Sankaran's sensation method since 2002 and am passionate about an approach that allows us to go to greater depths in search of non-human energy that resides in each and every one of us and that is the source of our energy imbalance.
I have studied intensively with Jayesh Shah who has helped me develop the patience and perseverance that are prerequisites for the practice of this method, and who opened my heart and mind to case-taking at the experience level which allows the patient to connect directly to the source.
I have been teaching the sensation method at the school HomeoVitalis in Brussels, Belgium, as well as giving seminars regularly in France and Switzerland.