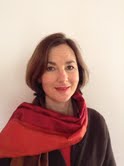 Julie Geraghty did her medical training in South Africa. She came to UK in 1986 and worked at Glasgow Homeopathic Hospital before joining the Bristol Homeopathic Hospital medical team prescribing homeopathy, specializing in chronic fatigue, auto immune cases, and people suffering from anxiety.
"I discovered homoeopathy during my GP registrar year, and have never looked back! As homeopathy fascinated me, I decided to pursue it full-time rather than going into General Practice."
Julie Geraghty has studied with Massimo Mangliavori, Rajan Sankaran, and shared considerable experience with her colleagues at Bristol Homeopathic Hospital. She is the medical dean of the faculty of homeopathy. She lectures worldwide and teaches postgraduate GEMS Sensation Seminars and CPD master class lectures at Bristol Homeopathic Hospital's Academic Department.
She is on the team of homeopathically trained doctors working at Bristol Homeopathic Hospital, Portland Centre for Integrated Medicine, and has a busy private practice in Clifton, Bristol. Email: drjuliegeraghty@gmail.com