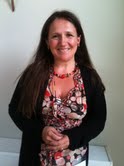 Dr Elizabeth Thompson (BA Oxon MRCP FFHOM DM) is a consultant homeopathic physician and the lead clinician at Bristol Homeopathic Hospital, leading a team of six medically qualified doctors who have in-depth training as homeopaths. Elizabeth Thompson runs the National Health Service integrative cancer care service from the Bristol Homeopathic Hospital, supporting patients with cancer as they go through cancer treatment and recover from the treatments.

She is co-director for the Bristol Homeopathic Hospital Academic Department training health care professionals on a 5-year training programme accredited by the Faculty of Homeopathy. Bristol Homeopathic Hospital also delivers a masterclass programme of post-grad MFHom training to medical and professional homeopaths. Dr Elizabeth Thompson has delivered two master classes on the Hydrocarbon group of remedies.

She is working to establish the Portland Centre for Integrative Medicine in Bristol to deliver a wide range of complementary approaches to health and wellbeing along with a research and training programme.