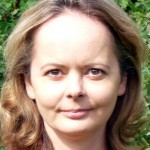 Jo Evans RSHom practises homeopathy in London. http://www.therapyweb.co.uk/jo-evans
She is a former editor of The Homeopath, journal of the Society of Homeopaths UK, and is author of the deeply researched and vividly illustrated book on Sea Remedies, Evolution of the Senses, published by www.emryss.eu.
A sample chapter of materia medica can be downloaded at www.likecureslike.org.



Books by this author: