Misha Norland: Fighting against Constraint
A proving of the Peregrine Falcon in 1997 by the Devon-based School of Homeopathy reveals the characteristics of this bird of prey, whose freedom has been so drastically curtailed.

This majestic bird, which is trained by its master for hunting by being starved, hooded and tethered, helps those who have felt equally frustrated by the restraints imposed on them. The case of a woman fighting against the constraints of her marriage illustrates this theme.
---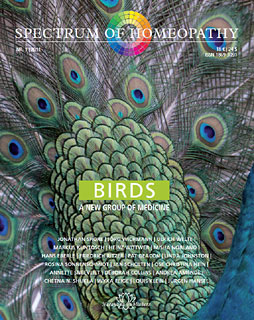 Single issue € 18.- ($ 24) plus
shipment: € 2,90 ($ 4)
~bestellen(09611)~

Subscription fee for 3 issues per
year € 45 / $ 59 plus shipment:
3 x € 2,90 ($ 4) = € 8,70 ($ 12)
~bestellen(11874)~
Overview of this edition of spectrum homeopathy
back to list