Markus Kuntosch: Aggressive Yet Helpful
The claws of the sparrow hawk and autoimmune disease: what this bird grabs hold of, it will never let go of again.

A female patient suffering from the early stages of lupus erythematosus is first treated with Lanthanides. The opposite of her sensation of pain leads to a differential therapy with bird remedies. The healing reaction confirms that the so-far unproved Accipiter nisus is the simile.
---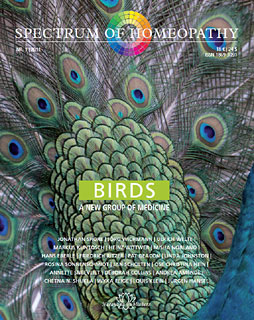 Single issue € 18.- ($ 24) plus
shipment: € 2,90 ($ 4)
~bestellen(09611)~

Subscription fee for 3 issues per
year € 45 / $ 59 plus shipment:
3 x € 2,90 ($ 4) = € 8,70 ($ 12)
~bestellen(11874)~
Overview of this edition of spectrum homeopathy
back to list