Jürgen Hansel: Free As A Bird
The temptation to know vaguely

A man standing in line suddenly becomes unconscious. Afterwards, he has no idea how long this state lasted but he has a graphic memory of the feeling of floating and drifting in the clouds. While describing this blissful, almost paradisial state, he stretches out his arms to the side with the palms facing down – like the wings of an eagle.
---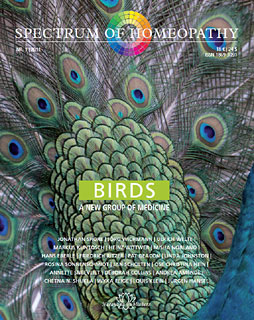 Single issue € 18.- ($ 24) plus
shipment: € 2,90 ($ 4)
~bestellen(09611)~

Subscription fee for 3 issues per
year € 45 / $ 59 plus shipment:
3 x € 2,90 ($ 4) = € 8,70 ($ 12)
~bestellen(11874)~
Overview of this edition of spectrum homeopathy
back to list

~spektrumSlider~